In Sicily nature is waiting to be discovered!
 There are 5 Natural Regional Parks: Etna Park, Alcantara River Park, Madonie Park, Nebrodi Park and Monti Sicani Park.
1 National Park of Pantelleria Island,
77 Regional Nature Reserves,
4 Protected Areas including UNESCO Global Geopark Rocca di Cerere.
and 7 other Marine Protected Areas (Isole Egadi, Isole Pelagie, Plemmirio, Capo Gallo – Isola delle Femmine, Capo Milazzo, Isola di Ustica and Isola dei Ciclopi)
A great heritage which is very easy to explore.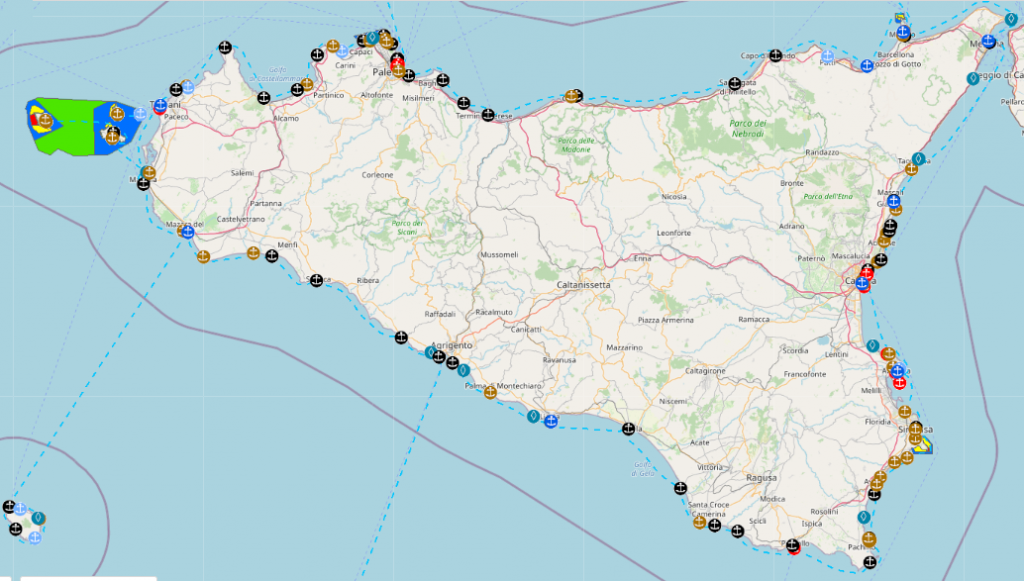 Regional web map of the ports, landing places, lighthouses and marine protected areas, edit by LabGis Osservatorio Turistico  of Regione Siciliana