San Vito Climbing Festival – international sport climbing meeting. The festival in San Vito Lo Capo (Trapani), in October, one of the most important outdoor events in Sicily. It attracts hundreds of climbing fans from all over the world. Every year athletes, the public, internationally known specialists and prestigious climbing equipment companies all get together.
The festival started in 2009, when San Vito Lo Capo was still little-known to climbing fans. The idea for the festival came from Massimo Cappuccio and Peppe Gallo, who then got their friend Daniele Arena involved. Together they were able to spread their passion to a large number of people.
From the beginning it was obvious that this festival was a significant event for the outdoor world and, with the next edition, it surpassed all expectations.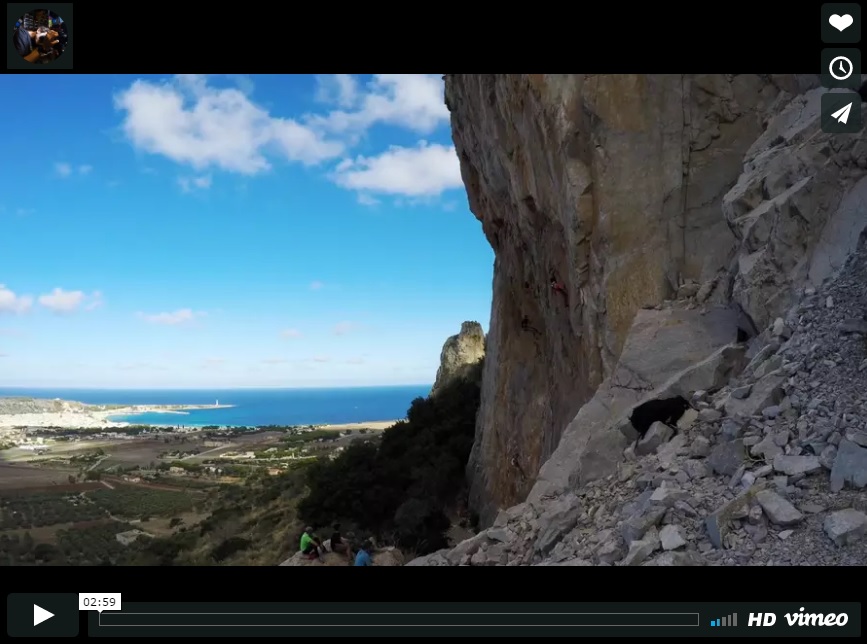 Besides important sponsors and internationally famous guests, hundreds of climbers come from all over Europe and overseas to climb on the rock in San Vito. Adam Ondra is one of the most well known guests but there are also some of the most highly regarded directors of outdoor and freestyle films.
Today San Vito Lo Capo is one of the most popular climbing spots in the Mediterranean. With more than 1,000 routes bolted on excellent rock, San Vito offers great climbing not just on the four days of the festival but all year round.
The vast amount of limestone offers a myriad of sport climbing, trad and mountaineering routes in one of the most beautiful settings in Sicily.